📢 RESPIRATORIUM – the second course of the school of nebulizer therapy experts in Ukraine! (September 21, October 19)
31-08-2023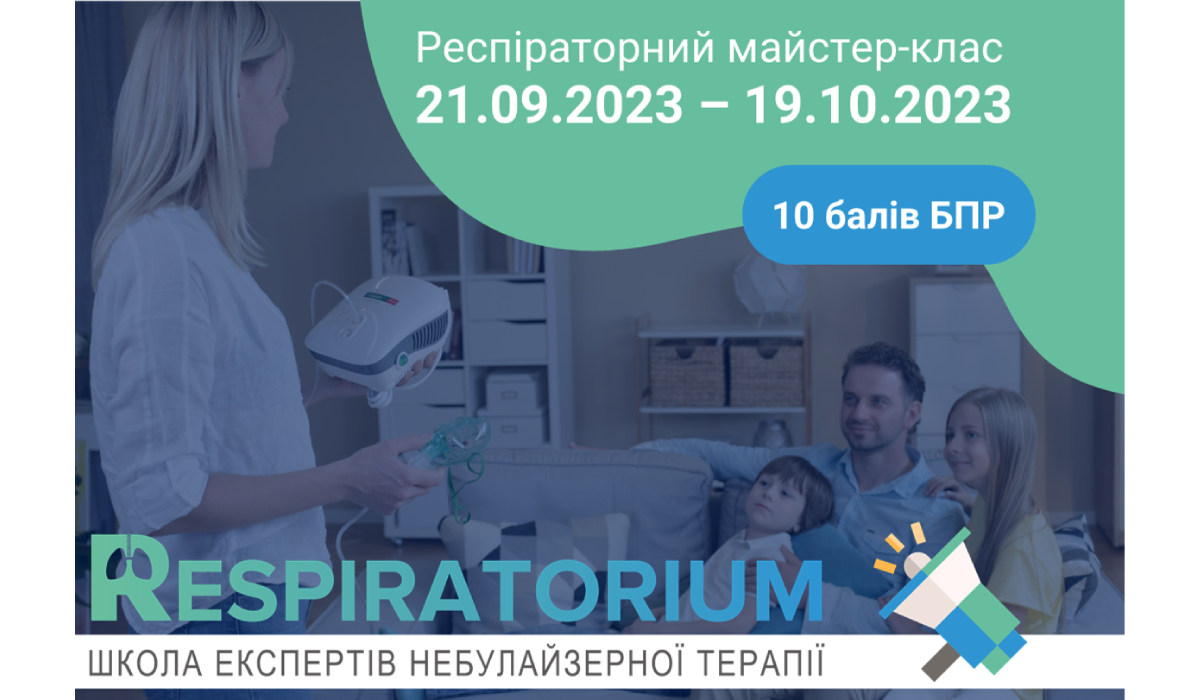 👉 The team of the International Congress on Infusion Therapy is pleased to announce the second RESPIRATORIUM course, dedicated to the respiratory treatment of respiratory diseases!
💡 Nebulizer therapy, as a method of drug delivery, is widely used in diseases of the respiratory system, due to its effectiveness, safety and physiology.
One of the main aspects that makes the inhalation route of administration physiological is its ability to deliver drugs where they are needed - to the focus of the pathological process. Inhalation provides direct introduction of medicinal substances into the lungs, where they can interact with harmful agents, eliminate inflammation, facilitate mucus secretion and improve breathing.
In addition, nebulizer drug delivery minimizes the systemic side effects associated with oral or injectable treatments.
At the RESPIRATORIUM course you will learn:
✅ Who should choose nebulizer therapy?
✅ What should be the solution for inhalation?
✅ How does the effectiveness of the method depend on the inhalation technique?
✅ You will gain new knowledge in the diagnosis and treatment of respiratory diseases.
✅ You will have the opportunity to chat with the speakers live.
✅ You will get individual access to lecture recordings for further study.
📅 1 block – 21.09.2023
📅 2 block – 19.10.2023
🕜 Time: 15:00
💻 Format: online
🏆 Certificate: 10 points
See you at the RESPIRATORIUM! 💨🌬️
Telephone for inquiries: 0800-400-405 (working hours Mon - Fri from 09:00 to 18:00 Kyiv time) 
Conditions for getting the certificate!
To get the certificate you have to register and to follow the link of online-teleconference you will get by e-mail or Viber message in the day of event.
The certificate authorizes scoring in continuous professional development according to the order of the Ministry of Health of Ukraine №446 dated 22.02.2019.
The link for downloading of certificates will be sent to e-mail address indicated during registration within a week after event (please, check "Spam", "Ads", "Promo" folders as the letter may get there).
❗We recommend you to subscribe on our Facebook-page and YouTube channel. It is regularly updated with interesting and relevant video-reports of well-known Ukrainian and international speakers in the field of medicine. 
Have you registered for our events before? 

Subscribe to the "Infusion Therapy" chatbot on Telegram or the "Infusiontherapy" chatbot on VIBER. ✔ Receive up-to-date information, interesting announcements and news on the topic of infusion therapy!